RELOG uses artificial intelligence for energy management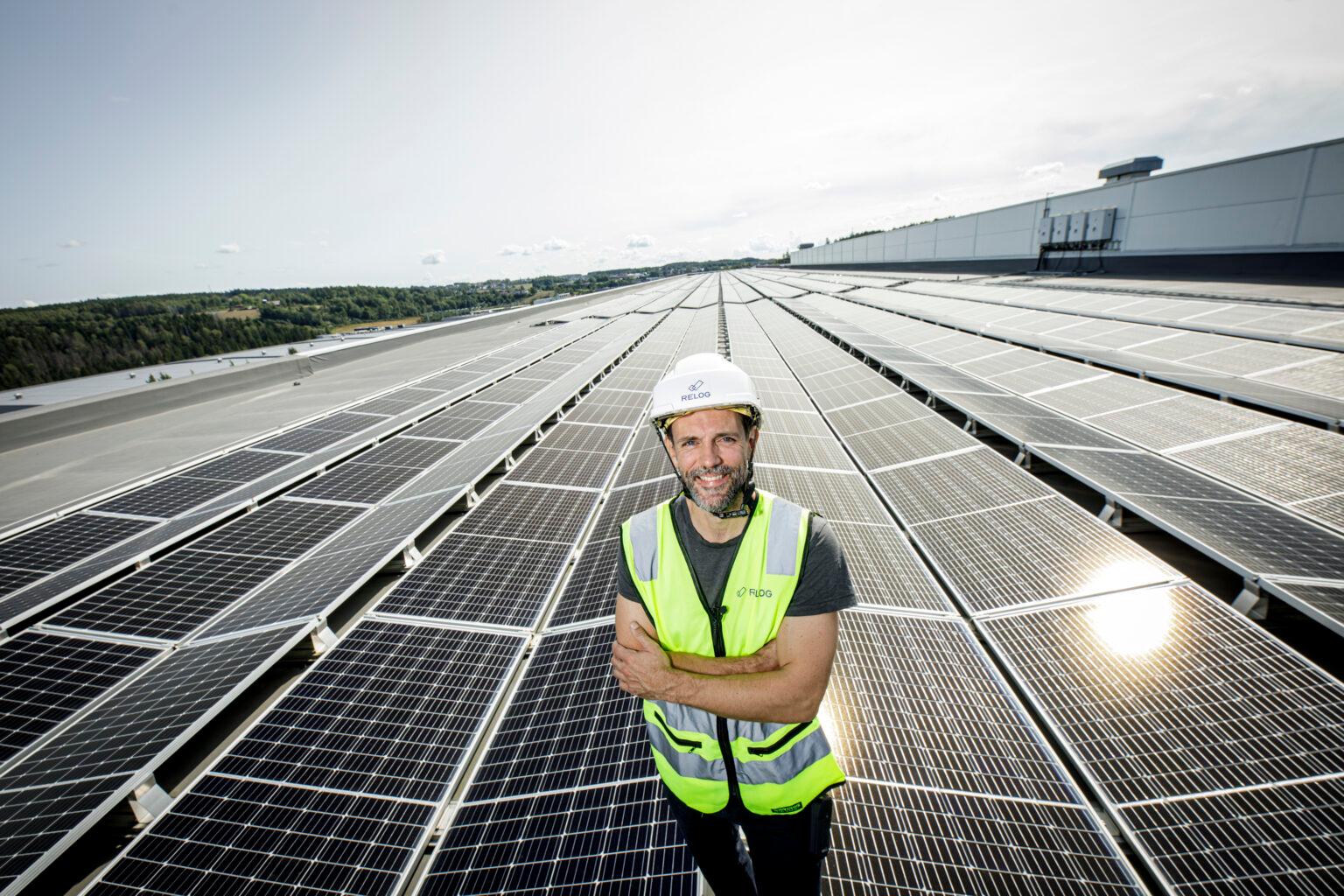 21.09.2023: Sven Myrdahl Opalic, Head of Energy Engineering and Innovation at RELOG, Ph.D. Artificial Intelligence
RELOG has developed several innovative energy concepts to make the energy we have available more efficient. Play movie
Energy produced by solar cells on the roof and facade supplies our buildings with locally produced and renewable energy. This will in the summer cover 100% of the buildings' energy needs during the sunniest hours. We make use of both electrical and thermal energy storage and optimize the use of the energy stores with the help of artificial intelligence.
Local resources are utilized to the full, such as by us using required water reservoirs for sprinkler systems for thermal energy storage of cooling energy in summer and heating energy in winter.
The energy concepts are sustainable for the environment and economy and have been implemented on a large scale at the distribution center at Vinterbro, which is RELOG's largest building in Norway with 69,393 square meters of lettable area.