RELOG takes possession of a new warehouse in Sweden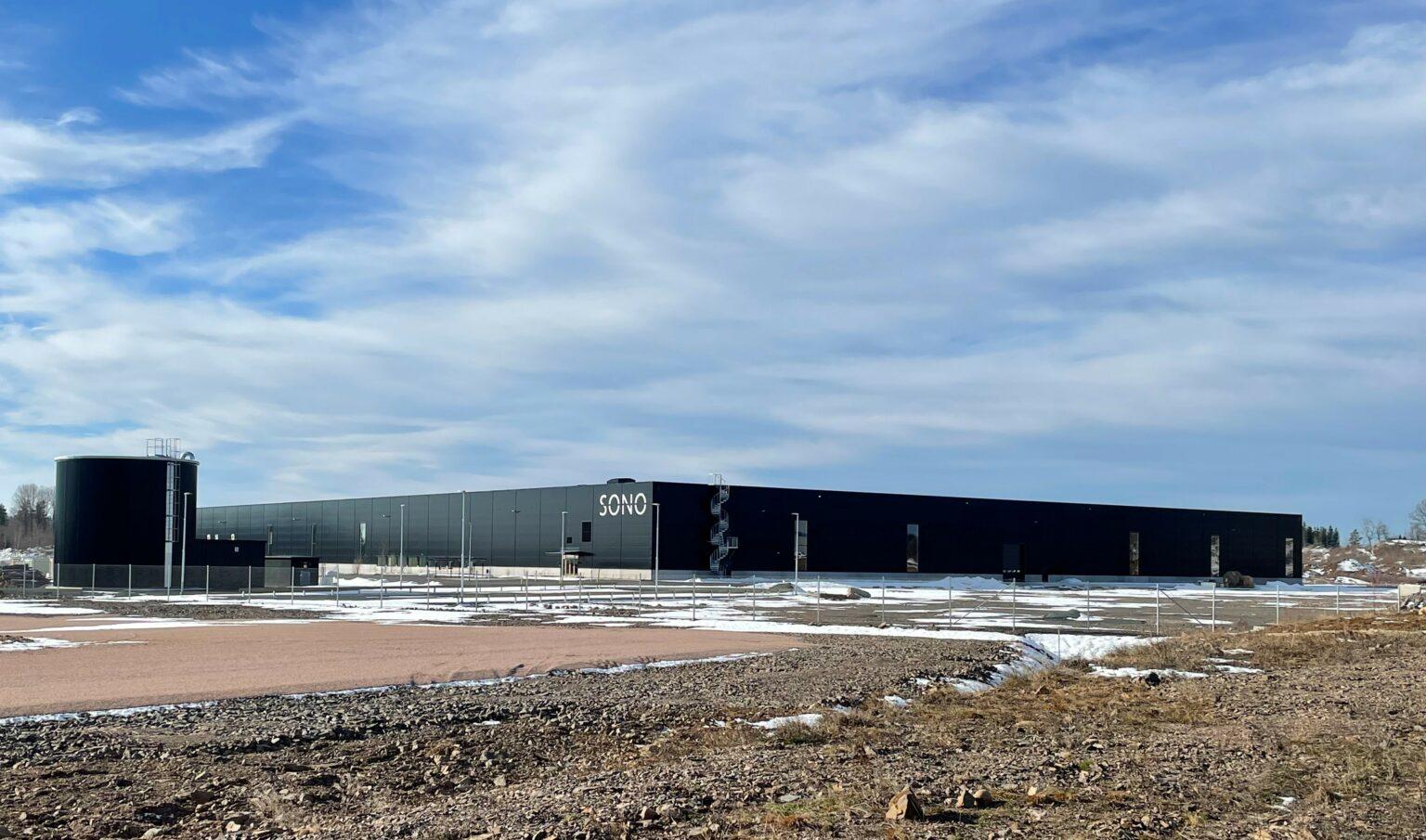 1.mars 2022, RELOG took possession of our first recently completed building in Sweden and handed it over to our tenants the Sono Group.
The property is centrally located next to the main road in Tranås, halfway between Jönköping and Linköping. The building is just over 21.500 sq.m. It has a large storage area of approx. 20.150 sq.m. with a clear height of 8,5 m, and 17 loading bays. There is also approx. 1.350 sq.m. office space in the building. The site is 80 decares, and has potential for further development.
RELOG has major plans to expand. Our aim is to become a leading operator within the development
In accordance with RELOGs sustainability strategy, the building has a BREEAM certification of "Very Good". The property received a good score for innovation, use of materials, energy and waste disposal. The property will be managed by RELOG Drift.
The property will be the headquarter and main warehouse for the Sono Group. Sono is a complete supplier of furniture for offices, warehouses, workshops and changing rooms. They are one of Scandinavia's leading project suppliers of this type of furniture for both private and public customers. The new main warehouse in Tranås is a co-location of the 6 existing warehouses in Sweden. Sono is a part of the Norwegian company Frigaard Gruppen. Sono is already a tenant in one of RELOG's warehouse properties just outside Sarpsborg.