RELOG is building Norway's first sorting facility for plastics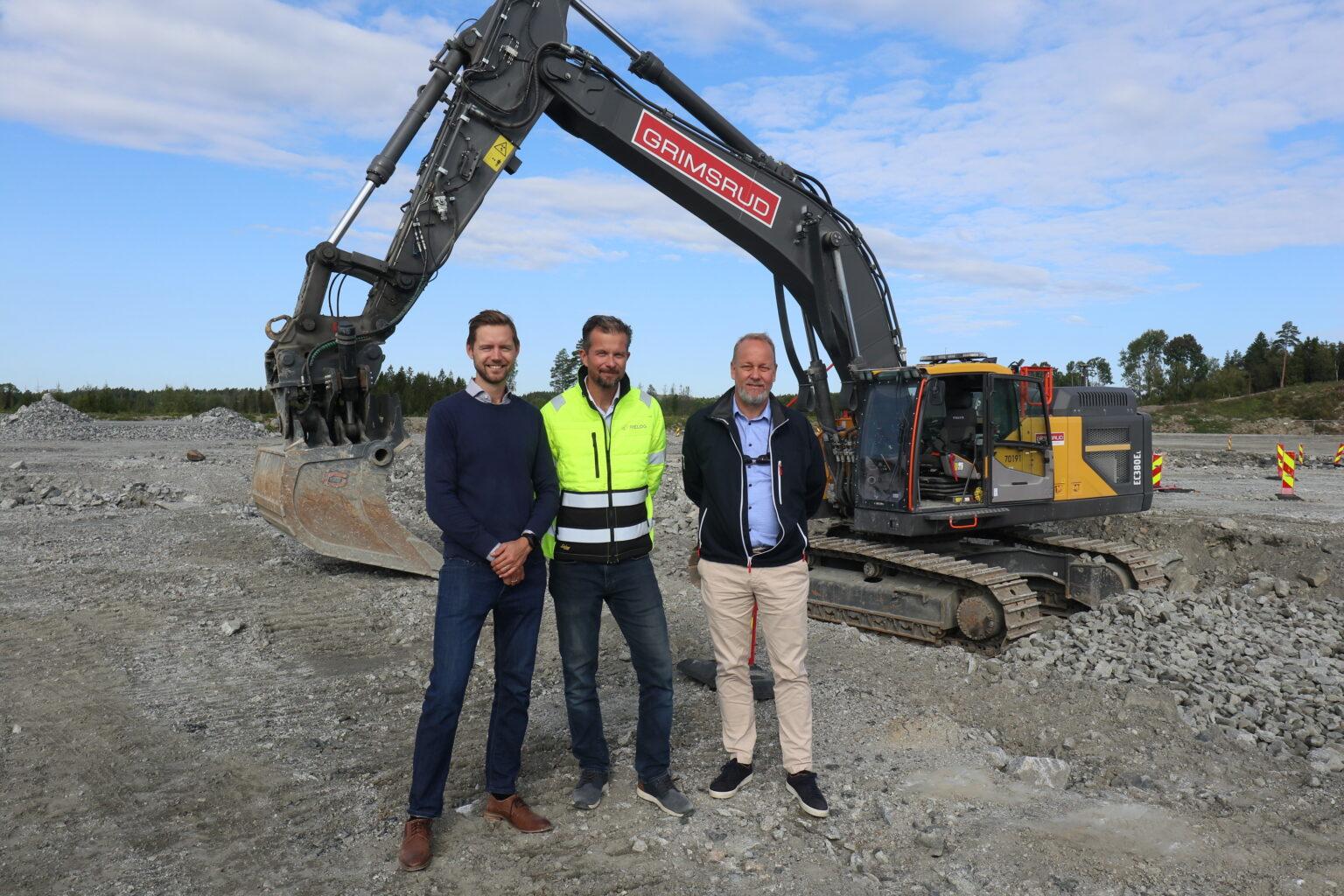 08.09.2023: Joachim Amland, Tomra - Frode Rønning, RELOG - Bjarte Grostøl, Plastretur
At Holtskogen business park outside Oslo, the fine sorting facility is now being built at approx. 13.000 sq. m GBA. The plant will be able to sort 90.000 tonnes of plastic packaging a year when it is completed in the first half of 2025.
We are very happy and humbled to be the preferred choice for Plastretur and Tomra when it came to location and landlord. There were several properties that were assessed in the early phase on various criteria that were important to Plastretur. It has been a very good planning phase with many skilled people involved, which now culminates in a great future building.
New Norwegian plastics industry at Holtskogen
The business will collect unsorted plastic from the municipalities for fine sorting in the facility at Holtskogen. Here, the plastic will be sorted into seven different qualities.
The building itself is essentially divided into three different functions with a reception hall for incoming plastics, sorting and a finished goods warehouse. The next step in the value chain is the recycling itself, where the plastic is turned into plastic granules that are sold to the manufacturing industry.